NEBOSH National Fire Certificate E-learning
Every workplace has a legal responsibility to manage the risks associated with fire at work, not many workplaces understand this and even fewer manage the risks properly.
The NEBOSH Certificate in Fire Safety is the ideal qualification for training someone to effectively manage and understand the risks associated with fire.
It is perfect for individuals looking to start a new career, develop their current role, or for organisations that want to ensure that they are meeting their legal requirements.
Why choose our NEBOSH E-learning?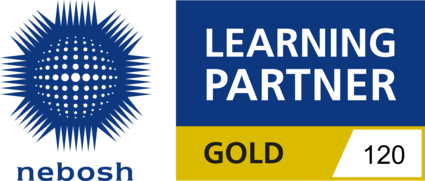 ACT have been delivering NEBOSH health and safety training since 1991 and we are a Gold NEBOSH learning partner.
Course features:
Access your course 24/7
All the information you need to pass the exams is on the platform
Online assessments
The course content has been created by our expert tutors
Tutor and technical support included
Course duration:
It takes 3-6 months to complete all 6 units
This course provides you with a 12-month course license
There are around 48 hours of course content
Contact us:
Our course advisors are on hand to answer any questions that you may have about this course. Just drop us an email to elearning@actassociates.co.uk or call us during our office hours on 01384 447915.
Free Trial:
Register for a free 14-day trial of this course on our platform in just 3 clicks and give our course a go.
It's no obligation, no fuss, no card details required and it takes seconds to get started.
Click here for a free trial of this course


Click here for a free trial of this course
Why take the NEBOSH Certificate in Fire Safety?
Every organisation within the UK is required by law to properly manage the fire related risks associated with their operations. A fire within your workplace can be catastrophic and a small fire can cause massive amounts of damage, result in temporary closure, or escalate to destroy the entire workplace.
Although there is some overlap, the legislation and processes involved in the management of fire are different to that of health and safety, so having someone within your organisation that understands fire safety is essential.
This course has no entry requirements, and contains all of the information that you need in order to ensure that your organisation is meeting its legal duties, and effectively managing fire safety.
The course is accredited by NEBOSH, the National Examination Board In Occupational Safety and Health, an organisation that are globally recognised for high quality professional qualifications. Holding a NEBOSH qualification in fire safety can help you to get into roles that involve fire safety management, risk assessment, facilities management and can be a solid step on the ladder to consultancy.
The syllabus has been designed by NEBOSH to reflect the modern requirements for fire safety professionals, and provides a solid technical foundation of knowledge which is based on global best practice.
NEBOSH Fire Certificate is an excellent course for managers, supervisors, fire risk assessors and anyone with responsibility for fire safety.
Learning online with our e-learning platform provides a great level of flexibility. There are no set dates to attend, you can learn in smaller chunks or when you have time available, and you can book your exams when you feel that you're ready to sit them. This means that you can gradually work through the course, in your own time or as part of your work duties.
Course Content:
Unit FC1 – Fire Safety and Risk Management
Element 1: Managing fire safety
Element 2: Principles of fire and explosion
Element 3: Causes and prevention of fires and explosions
Element 4: Fire protection in buildings
Element 5: Safety of people in the event of a fire
Element 6: Fire safety risk assessment
This course has two separate assessments:
Open book examination (OBE):
The exam unit FSC1 is completed online over the course of 24 hours. The OBE exam will assess how the individual can apply their knowledge of fire safety to a scenario. Being an open book exam, you are able to use your course notes, revision materials and the internet to research during the assessment.
The exam should take between 5 and 9 hours to complete over the course of the 24-hour period.
After the examination you are required to attend a 1-on-1 closing interview with one of our tutors to ensure that the work you have submitted is your own. This typically takes between 10 and 15 minutes.
Work-based risk assessment:
The work-based risk assessment FSC2 is completed in person at a suitable premises that you have permission to risk assess (whether your own workplace or other). The practical risk assessment will assess your understanding of how to apply the knowledge gained within the course to a real-life workplace.
The risk assessment should take around 4 hours to complete.
Assessments for this course are booked separately. We strongly advise contacting one of our NEBOSH course advisors to find out more about the process and costs of taking your NEBOSH exams for this course.
Email: central.admin@actassociates.co.uk
Phone: 01384 447915
Free trial available for this product
You can register with the button below to access a no-obligation, 14 day free trial for this product.

Click Here
Select Course