Working with Wellbeing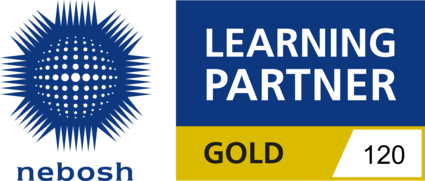 ACT are proud to be a Gold Standard NEBOSH Learning Partner, and are delivering this course led by an expert NEBOSH tutor, delivered live via video conferencing software.
All of the relevant materials, including your course book, will be mailed to your desired address, and the assessment is completed online at the end of the training.
We are also able to deliver this training course as an in-house programme for organisations with multiple employees to train.

---
About the course
This one-day course develops learner's understanding of the most important aspects of occupational wellbeing. It provides the knowledge and skills that are needed to positively influence employee wellbeing within the workplace, and to start making actions that will improve wellbeing.
Employee health and wellbeing has a direct influence on productivity and the quality of performance at work. As such, it's incredibly important to have workplace wellbeing considered as part of your organisation's operations, and where applicable, your management of health and safety as a whole.

Research has shown that good wellbeing within the workplace can:
Reduce staff turnover
Reduce accidents and injuries
Increase employee satisfaction and engagement
Reduce sickness absence
Increase productivity
This course provides a fresh approach to wellbeing that can be applied to any role, any sector, across the world. By the end of the course, learners will be able to understand what wellbeing is and why it matters, how wellbeing can be improved in different ways, and how to intervene to improve wellbeing in the workplace.
Who is Working with Wellbeing for?
This NEBOSH accredited course has been designed for multiple roles, and is well suited for HR specialists, health and safety professionals, and those with management responsibilities.
Course Content:
Foundations of Wellbeing:
What wellbeing means
Why wellbeing matters
The branches of wellbeing; benefits and what this means in practice:
Interaction
Exercise
Mindfulness
Nutrition
Kindness
Learning
Interventions in the workplace:
Planning interventions
Measuring the effectiveness of interventions
Assessment:
The course is assessed with a one-hour exam that has been designed to measure your understanding and ability to apply what you have learnt to your workplace.
Learners are required to review the strengths and weaknesses of their organisation in relation to each of the areas of wellbeing covered by the course.
Following this, you will then produce a wellbeing intervention plan for the workplace, and explain how it's effectiveness will be measured when implemented.
---
If you have any questions about what this course can do for you, please get in touch with one of our NEBOSH course advisors:
nebosh@actassociates.co.uk
01384 447915
Alternatively, you can read more about this course in our article
NEBOSH Working with Wellbeing, what is it?
.
Working with Wellbeing
Lorna L, 23/03/2021
[The tutor was] very knowledgeable and professional with a sprinkle of fun.
Select Course