NEBOSH National Diploma for Occupational Health and Safety Management Professionals
Now available taught via video conferencing as a virtual classroom course.
---
Contact us:
This new look for the NEBOSH National Diploma is available through ACT as a classroom course. If you are interested in this course, please contact one of our course advisors:
Email us
Call us
We would love to hear more about your goals regarding this training and answer any questions that you may have.

The NEBOSH National Diploma for Occupational Health and Safety Management Professionals
This brand-new specification for the NEBOSH National Diploma provides a great opportunity for any health and safety professional to develop in-depth knowledge and robust practical skills that will help them to effectively manage occupational health and safety within any workplace.
Who is this course for?

This advanced qualification is equivalent to a bachelor's degree and will support your academic and career progression, making it a perfect choice for those that are seeking a long-term career in health and safety or further education at Master's level and above.
Learn essential skills for health and safety professionals
Gain a widely recognised and respected qualification
Keep your workplace safe by applying the modern and up to date learning
What can I learn with a NEBOSH Diploma?
The National Diploma has been around since 1980, and in this time the course has gone under considerable changes and improvements. This latest specification has been designed to realign the qualification with the needs of the modern professional, and refresh this prestigious qualification at a time when we need occupational health and safety more than ever.
This course has been designed to provide you with the knowledge and understanding that you will need when undertaking a career as a health and safety professional, and will help you to:
Understand health and safety legislation including enforcement, prosecutions and liability and contribute to legal actions
Positively influence organisational health and safety culture with regard for leadership, organisational structures and human factors
Effectively manage competence within your organisation including training, supervision and conveying information
Understand and use a wide range of hazard identification and risk management techniques
Monitor, review and audit the management of health and safety within an organisation
Develop effective communication and negotiation skills, and understand your role within the workplace
Manage organisational change effectively
Control a wide range of workplace health and wellbeing issues
Control a wide range of workplace safety issues
Benefits for your employer:

Applying what you have learned in this course will allow you to contribute to the maintaining of a healthy and safe workplace.
Developing your understanding of risk profiling and effective risk management can be implemented during your learning and after your course, helping your organisation to control risks before you've even completed the qualification.
Your role as a health and safety professional will involve communication with multiple departments, and you can use this course to develop a style of leadership that can positively influence the safety culture of your organisation.
Units of the Diploma
Unit ND1: Know – workplace health and safety principles
Unit ND2: Do – controlling workplace health issues
Unit ND3: Do – controlling workplace safety issues
Course dates
This course is completed over a three year period and you can start with any of the three units. As such if you are looking to book this course, please contact our NEBOSH course advisor who will be able to provide you with further information on the course start dates and assessments.

| Unit | Venue | Course Start Date | Assessment Release Date |
| --- | --- | --- | --- |
| Unit ND1 | West Midlands | 20th June 2022 | 14th September 2022 |
| Unit ND2 | West Midlands | 20th February 2023 | 10th May 2023 |
| Unit ND3 | West Midlands | 6th November 2023 | Jan 2024 |
How long does it take to get a NEBOSH Diploma?
This course is taught in the classroom by one of our expert NEBOSH tutors. In addition to the taught learning there is self-study required for you to develop your own understanding of subjects. The assessments for the diploma course are project based and will be completed in your own time over multiple days.
Learning hours:
| Unit of Syllabus | Taught Hours | Self-study hours | Assessment Time |
| --- | --- | --- | --- |
| Unit ND1 | 77 | 58 | 60 |
| Unit ND2 | 60 | 45 | 40 |
| Unit ND3 | 54 | 41 | 40 |
What's next?

After you have successfully completed the NEBOSH National Diploma for Occupational Health and Safety Management Professionals you can:
Attend NEBOSH Graduation – All successful leaners are invited to a graduation ceremony in the summer following their completion of the course
Use post nominals – DipNEBOSH
Join the NEBOSH Diploma alumni – NEBOSH have a network of past learners of diploma level and above that can attend exclusive events
Go onto further study – There are multiple Master's programmes that accept this course as meeting full or partial entry requirements for studying an MSc in different health and safety topics
Become a Graduate members of IOSH – This course meets the qualification requirement for Graduate level membership of IOSH
Assessments:

The new specification is assessed with remote project-based assessments that are completed gradually. Each assessment paper will state on the first page how long you will have to complete the assessment and this will range from approximately 4 weeks (or 20 working days) to 6 weeks (or 30 working days).
Unit ND1 contains a scenario-based question paper, and a paper containing reflective tasks to be completed within your workplace and a short research project.
Unit ND2 is a scenario-based question paper that will focus on the control of health issues within the workplace.
Unit ND3 is a scenario-based question paper that will focus on controlling workplace safety issues.
The assessments are held twice a year and accessed and submitted online.
Once you have successfully completed all three units, you will have achieved this qualification. Typically learners will take this course one unit at a time over a period of three years in order to study while maintaining work commitments.


Requirements for taking this course:
It is strongly recommended by ACT and NEBOSH that learners have completed a NEBOSH National General Certificate in Occupational Health and Safety, an equivalent qualification to this (such as an NVQ Level 3), or have a very strong foundation of relevant workplace knowledge on which to build their diploma.
This is because the course is delivered with the assumption that you already hold a knowledge of health and safety equivalent to the National General Certificate.
Standard of English Language:
In order to undertake this course, you must have a suitable understanding of written English language that will allow you to understand the course materials, and answer the question papers.
The recommended standard of English is an International English Language Testing score of 7.0 or higher.
If you are unsure as to whether this qualification is suitable for you, if you have any questions regarding prior learning or language requirements, please contact our course advisors:
nebosh@actassociates.co.uk
01384 447915
Why choose ACT?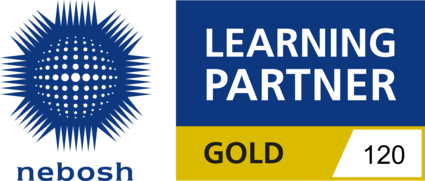 ACT are a Gold Standard NEBOSH Learning Partner. We have been delivering NEBOSH training since 1991, and our diploma training courses have helped hundreds of students over the years to achieve their goals and develop their careers in occupational health and safety.
Since ACT was founded in 1991, it has always been our goal as an organisation to provide high quality training that gives professionals the tools and knowledge that they need to make a difference when it comes to managing health and safety in the workplace.
In April 2021, ACT hit a huge milestone of 30 years as a training provider for NEBOSH courses, and they had the following to say:
"We send our congratulations to ACT on reaching this important and impressive anniversary! We are delighted that throughout its 30 years, ACT has chosen to offer NEBOSH qualifications. ACT hold NEBOSH Gold Learning Partner status, which recognises the quality teaching and support it's team provides to learners. I am sure that it is no exaggeration to say that over the last 30 years ACT have helped 1,000s develop the skills necessary to have a successful health and safety career."
Steve McLaughlin
NEBOSH Chief Commercial Officer
Enhanced Learning Credits

ACT are approved to provide training through the MoD Enhanced Learning Credit scheme as provider 1003.
This means that this course and many of our high-quality training courses are approved by the MoD for service leavers looking to spend their learning credits accrued through their service career.
Our course advisors are able to guide you through the whole process and we have already helped over 100 learners use their Enhanced Learning Credits to access a new career path!
New Diploma Classroom Course
//php //if(!empty($timings = $block['timings'])) : ?>
ND1 Study Period 1
20th - 24th June 2022
ND1 Study Period 2
11th - 15th July 2022
ND2 Study Period 1
20th - 24th Feb 2023
ND2 Study Period 2
20th - 24th March 2023
ND3 Study Period 1
6th - 10th November 2023
ND3 Study Period 2
27th November - 1st December 2023
NEBOSH Diploma Enrolment fee
First class guidance, support and course content!
Barry Leech, 14/04/2022
I would like to thank ACT for guiding me through firstly my General Certificate followed by National Diploma. The support throughout all the training has been 1st class, excellent delivery of the course and technical course content, but above all the knowledge and commitment of all ACT staff is first class and I wouldn't hesitate in recommending ACT as 1st choice training provider.
Select Course