NEBOSH HSE Introduction to Incident Investigation
We are currently only able to offer this course online via video conferencing software. For more information on the live online version of this course, please click here.
---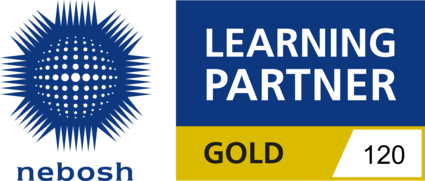 ACT have been offering NEBOSH health and safety training since 1991, and we are proud to be a NEBOSH Gold Learning Partner.
The National Examination Board in Occupational Safety and Health (NEBOSH) and the Health and Safety Executive (HSE) have joined forces to develop a new one day qualification that shows how non-complex incidents can be investigated effectively.
Learning to investigate incidents is a vital skill, and by examining the factors that have contributed to causing an incident, you can make improvements to the health and safety practices in your organisation and work towards avoiding similar incidents occurring in the future.
After completion of this NEBOSH qualification, you can progress on to other courses, such as the NEBOSH National General Certificate in Occupational Health or the NEBOSH Health and Safety at Work Qualification.
If you would like to find out more about this course, please use the navigation above, or contact one of our NEBOSH course advisors:
Email: nebosh@actassociates.co.uk
Phone: 01384 447915
Introduction to Incident Investigation
Available Learning Routes
This qualification is for anyone who wants to carry out incident investigations effectively.
This training course was designed to enable supervisors, employers and anyone with an interest in health and safety to:
Investigate simple incidents as well as ones on a larger scale.
Carry out risk assessments.
Help resolve incidents using investigation techniques.
Come up with a plan of action intended to prevent incidents from reoccurring.
Gather evidence alone or by contributing to team investigations.
Better conduct witness interviews after incidents occur.
Employers, supervisors, union and safety representatives will all benefit greatly from this incident investigation course.
Employers who are looking to put staff onto this course will also gain a number of benefits from the skills that their employees will learn, including:
Driving down repeat incidents by learning lessons from investigating causes.
Confidence that your organisation has an educated approach to the investigation of incidents.
A positive impact to safety culture by encouraging a proactive approach to incident investigation.
An approach to incident investigation that reflects best practice.
Employees educated in a qualification created by both NEBOSH and HSE.
While there are no entry requirements, it is recommended that those taking the HSE Introduction to Incident qualification should already have a basic foundation of health and safety. This course is a great accompaniment to other health and safety courses, and can help you to develop a skill in incident investigation.

This one day course covers the following topics:
Module 1: Moral, legal and financial arguments for investigations
Module 2: Human and organisational factors
Module 3: Investigating accidents and incidents
Module 4: Positive strategies and barriers to successful interviews
Module 5: Advanced incident investigation techniques
All of our NEBOSH courses are taught by expert tutors who have experience in both health and safety, and as a NEBOSH course tutor.
The assessment for this course is a practical assessment that is completed at the end of the one day course. To complete this practical assessment you will be provided with a pack of evidence and videos of 3 witness interviews. You will be asked to review the evidence, evaluate each interview and produce an action plan that will help to prevent the recurrence of an incident.
This assessment is a good way to reaffirm the knowledge that you have learned during the day, and show how to apply that knowledge to real life situations.
You will receive your NEBOSH HSE results within 24 working days of sitting the assessments. Once you have achieved a pass your Introduction to Incident Investigation qualification parchment will be issued. This is normally within 40 working days of the confirmation of your results.
Select Course