NEBOSH Health and Safety at Work Award
Available in the following formats
Course Outline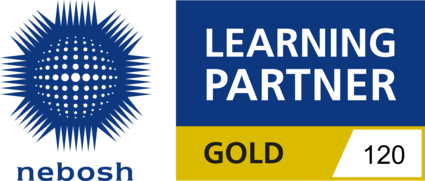 The NEBOSH Health and Safety at Work Award has been fully updated with a new look, a new specification and a realignment with the needs of the modern professional.
Who is this course for?
This course will be especially beneficial to managers, team leaders, supervisors and those that train workers. It can also be a great course for lone workers who will need to identify hazards and evaluate risks in a variety of working environments.
This course makes a great step for anyone who may want to build up their understanding of health and safety prior to taking a NEBOSH National General Certificate in Occupational Health and Safety.
Benefits of this course
Help to implement or maintain health and safety with an understanding of common workplace risks
Understand why health and safety needs to be managed and how this can be done effectively
Perform workplace inspections and evaluate risks
Make recommendations for reducing risk and implementing further control measures
Learn how to investigate incidents and learn from mistakes
Course Duration: 3 Days
Units
Why and how you manage health and safety – Understand why health and safety needs to be managed, ensuring that effective processes are in place
Dealing with common workplace hazards – Inspecting the workplace, recognising hazards, evaluating risks, recommending further controls
Stopping incidents and ill-health before they happen
Learning from incidents – Understanding why incidents happen and how to investigate them
Assessment
This course has one assessment, HSA1, the aim of this assessment is to provide you with an opportunity to apply the knowledge and understanding that you have gained through your study of this course.
In this assessment you will be required to carry out a health and safety review of your workplace which considers how health and safety is currently managed, and how it can be managed better. Your assessment will also identify health and safety issues present in the workplace, and you will need to make judgements on how they are controlled and if the risk can be reduced.
The assessment should take you around 3 hours to complete.
Benefits for employers
This course can help your staff to not only understand what health and safety hazards are in the workplace, but why it is important to manage health and safety, and the role that they play within the organisation.
Being able to recognise common hazards and make suggestions for control measures that are appropriate to the nature of the hazard is an invaluable skill for any manager, team leader, supervisor or worker to have.
This course is an ideal first step for staff to develop knowledge of health and safety, and can help you to develop new health and safety managers from within your organisation.
The knowledge and skills developed during this course can make a difference when it comes to improving the safety of the workplace. Health and safety management reduces incidents, accidents, lost time and keep the organisation working safely and effectively.
In-house training options
This course is also available on an in-house basis, if you have multiple members of staff to train this can be a convenient and effective option to develop your team. For further information on in-house training contact a member of our team:
01384 447915
construction@actassociates.co.uk
Enquiry Form
Select Course