UKATA Asbestos Awareness E-learning
Available in the following formats
E-learning
£

18.00 + VAT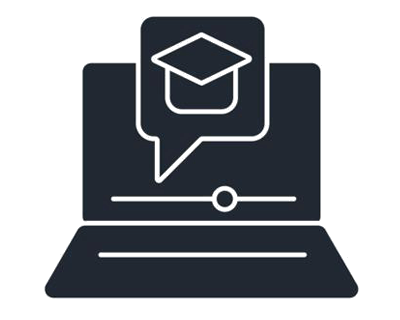 VIEW DATES
In-house
Contact us for quote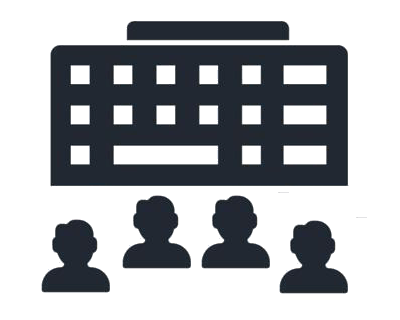 Get In Touch
Course Outline
This awareness e-learning course is ideal for anyone that needs to develop a basic understanding of what asbestos is, the risks associated with asbestos and how to work safely to avoid exposure to asbestos.
Our course is accredited by UKATA and provides a UKATA certificate upon completion.
Who is this course for?

An awareness level knowledge of asbestos is very important for anyone self-employed, working as a contractor, or anyone involved in maintenance or refurbishment of buildings.
Asbestos can be found in any property built before it was banned in 1999, and any professional who makes alterations to buildings of this age should be aware of asbestos and the serious risks that it poses to health. Additionally, some buildings refurbished after the ban may also include asbestos containing building materials.
An awareness of where you can commonly find asbestos and what to look out for can keep you safe and reduce your risk of developing mesothelioma and lung cancer.
Some construction companies require employees to hold a valid UKATA Asbestos Awareness certificate in order to enter sites and carry out work.
Why choose ACT?
Easy to access online platform
Approved UKATA provider since 2012
Full voice over e-learning
Online assessment marked instantly & online certificate
Interactive course
Tutor support
E-learning licenses are set up and sent to you during our office hours.
Contents of this course:
Module 1 – Types, nature and properties of asbestos
Module 2 – Risks of asbestos and effects on health, including effects of smoking
Module 3 –Use and locations of Asbestos Containing Materials (ACMs)
Module 4 – Legislation affecting asbestos
Module 5 – Avoiding and reducing risks
This short course will take around 2 hours to complete.
Assessment
The assessment for this course is a multiple-choice exam that you will have 40 minutes to complete.
After successfully completing the assessment your UKATA certificate will be valid for 1 year from the date of passing the assessment.
Please note: This course is not suitable for anyone looking to work with asbestos directly or remove it from any industry, commercial, domestic or other property.
Employer accounts
If you have multiple members of staff that need to be certified with a UKATA approved Asbestos Awareness course our platform is a great option.
Keep staff safe from risks of asbestos
Certify all staff to the same standard
UKATA approved
Cost effective
No hassle
You can purchase a bank of licenses and apply them to your own staff, or just let us know when you've used another license and be billed for what you use.
The platform has integrated management tools that allow you to set up staff, and monitor their progress.
Get in touch with a member of our team to find out more about our manager's accounts:
elearning@actassociates.co.uk
01384 447915
Designed For
In 2012, The Control of Asbestos Regulations was updated. This required anyone who is likely to be exposed to or disturb asbestos fibres at work to undertake accredited asbestos awareness training.
Our online asbestos awareness course is designed to make candidates aware of the dangers associated with prolonged exposure to asbestos fibres. The course will also highlight the situations in which you may be unknowingly exposed to them.
This course is recommended for personnel that undertakes maintenance, refurbishment or building work. This may include but is not limited to:
general maintenance staff
electricians
plumbers
gas fitters
painters and decorators
joiners
plasterers
demolition workers
construction workers
roofers
heating and ventilation engineers
telecommunication engineers
burglar/fire alarm installers
architects
building surveyors and other such professionals
This awareness course is ideal for all trades people and anyone who has responsibility for the management and upkeep of buildings.
E-learning Course costs and dates
Total Cost: £18 + VAT (where applicable)
£18 course fees + VAT
UKATA Asbestos Awareness E-learning
24/7 Access to course - Study at your own pace
Back to Formats ^
Enquiry Form
Select Course