NEBOSH Environmental Management Certificate Virtual Course
ACT are delivering this course online via video conferencing software. The software that we use is really easy to use, more environmentally friendly than face to face training and allows learners to connect to high quality tutor-led training from a location that is convenient to them.
If you would like to know more about the requirements for taking a course via video conferencing software please see this PDF.
---
NEBOSH Environmental Management Certificate
The NEBOSH Environmental Management Certificate has been designed for anyone that holds responsibilities for managing environmental issues within their workplace. The course is based on a globally relevant approach to environmental management and will benefit organisations in all sectors.
An effective strategy to manage environmental risks can help to prevent environmental incidents from occurring and improve planning for addressing wider environmental issues such as pollution, efficient energy usage and environmental emergencies.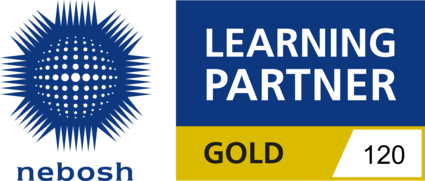 ACT are a Gold Standard NEBOSH Learning partner, this means that our courses are of the highest quality. Our tutors have both practical experience in environmental management and as NEBOSH course tutors and we only use the best materials for the course.
Assessing environmental aspects and associated impacts
5 days + Self-study time + optional exam tutorial
This course is an extremely useful qualification to hold for managers, supervisors, worker representatives and those responsible for environmental strategies and reviews within their organisation.
It is ideal for those looking to progress into a career in environmental management as it provides a sound understanding of the principles of environmental management, and creates a solid basis of study on which to build upon to work towards an Environmental Diploma.
The course is also used by many organisations in order to train their managers to assist in the implementation and maintenance of environmental management systems such as the ISO 14001 Environmental Management Systems.
This course is designed for people throughout the world who understand the growing importance of holding a recognised and respected environmental management qualification.
Aside from a suitable standard of English there are no requirements for this course.
This qualification covers the practical issues relating to the management of environmental risks. It takes a proactive, risk management approach which is based around best practice and industry standards.
Unit EMC1: Environmental management:
Element 1: Foundations in environmental management
Element 2: Environmental management systems
Element 3: Assessing environmental aspects and impacts
Element 4: Planning for and dealing with environmental emergencies
Element 5: Control of emissions to air
Element 6: Control of environmental noise
Element 7: Control of contamination of water sources
Element 8: Control of waste and land use
Element 9: Sources and use of energy and energy efficiency
Unit EC2: Assessing environmental aspects and associated impacts:
A practical assessment carried out at the candidate's workplace.
NEBOSH recommends a private study commitment based around 25 hours of self-directed further study and background reading in addition to the 5 taught classroom days.
The qualification is divided into two units, each of which is assessed separately:
Unit EMC1 is an Open Book Examination completed online and submitted directly to NEBOSH.
Unit EMC2 is a Practical application of your learning in the form of an environmental risk assessment carried out based on your workplace.
You must complete a post-examination interview arranged with ACT after completing your open book exam.
Both units must be successfully completed within 5 years to achieve the full NEBOSH National Environmental Certificate.
If you would like any further information regarding the assessment for this course please contact one of our NEBOSH course advisors:
Email: nebosh@actassociates.co.uk
Phone: 01384 447915
Optional Tutorials:
For those that would like extra support, ACT offer additional optional tutorials that are taught online via the video conferencing software Zoom. These tutorials are scheduled just before your examination and are a fantastic way to cover any last minute concerns. They also help develop your examination technique to ensure that you're getting the most out of your answers.
These optional tutorials are available for £159.00 + VAT.
Virtual Course 2
//php //if(!empty($timings = $block['timings'])) : ?>
EC Study Period 1
3rd - 5th October
31st October
2nd November
EC Study Period 2
10th - 11th October
Select Course