NEBOSH Safety Simplified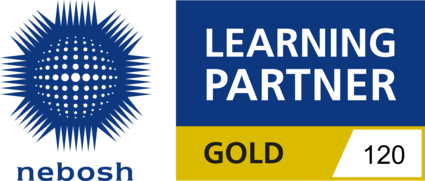 What Is Safety Simplified
NEBOSH Safety Simplified is the latest course from the National Examination Board in Occupational Safety and Health (NEBOSH), one of the world's leading and most respected health and safety bodies. This course makes health and safety training not only relevant but accessible to all. Safety Simplified emphasises the practical nature of health and safety.
This 3-day course uses the latest technology to provide a more engaging and interactive experience for learners. The course materials have an accompanying app that uses augmented reality to bring knowledge to life.
The benefits of this course include:
Helping you to reduce incident and injury rates.
Improving health and safety culture.
Improving employee engagement in health and safety.
Training employees in understanding why health and safety is important.
Available Learning Routes
---
Aside from a suitable level of understanding of English Language, there are no entry requirements for this course.
Safety Simplified is aimed at anyone wishing to gain an introduction to and understanding of how they can ensure a safer working environment. This awareness course has been designed to apply to a variety of backgrounds of health and safety knowledge, with terminology that is understandable and approachable.
The course focuses on several key aspects of health and safety, such as the reasons for implementing health and safety itself, how to manage risks and common hazards, and risk assessment. It is therefore applicable to all workplaces, large or small, and suitable for all.
This 3 day course is designed to highlight why managing health and safety properly can be hugely beneficial to a company. It covers key aspects of health and safety culture such as how to recognise, manage, and prevent incidents before they reoccur, as well as the purpose behind inspections and auditing. The course also teaches how to undertake a basic risk assessment and make sure your company complies with legal requirements and general good practice in health and safety.
Making the case for health and safety
Stopping incidents and ill-health before they happen
Stopping incidents from repeating themselves
Dealing with common workplace hazards
Keeping an eye on how things are going
Unit SS1: General Health and Safety Awareness
30 Minute multi-format exam : 60% Required to pass
Unit SS2: General Workplace Risk Assessment
1.5 Hour practical assessment
This course is assessed with an exam and a practical assessment. Learners can use their own organisation's risk assessment format to complete the practical assessment where applicable.
A pass must be attained in both units to achieve the course.
An E-Certificate will be issued upon successful completion.
Select Course