New: NEBOSH Certificate in Fire Safety Virtual Course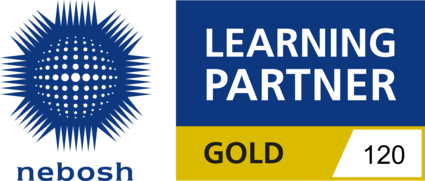 The NEBOSH Certificate in Fire Safety has been fully updated to reflect the requirements of the modern workplace, including a new revised syllabus, and method of assessment.
ACT have been delivering health and safety training since 1991, and in this time we have been continually developing our courses to provide convenient ways to access important health and safety courses. We are a gold standard NEBOSH learning partner and are fully prepared and accredited to deliver this qualification online, via video conferencing software.
---
This qualification will help you to develop your understanding of fire safety, and relevant skills that can be applied to organisations anywhere in the world.
Upon completion of the course you will have the knowledge and skills that you need to understand the principles of fire and explosion protection and prevention, justify fire safety improvements using moral and financial arguments, advise others on how fires and explosions can occur, and to carry out an effective fire risk assessment in a low to medium fire risk workplace.
The course has been built on a solid technical foundation which includes an emphasis on the practical applications of fire safety, and fire safety techniques that are based on global best practice.
This course is delivered online, via video conferencing software over the period of 5 days. This has enabled us to provide a convenient and interactive distance learning course, which is led by an expert NEBOSH certified tutor with relevant experience in both fire safety and as a tutor.
Worried about taking a full course via video conferencing software?
91% of our recent learners said that they found the virtual conferencing software easy to use. If you would feel more confident with the opportunity to get to grips with the software before the course begins, you can contact our offices and a member of our team will be happy to organise a practice run with you.
100% of our virtual classroom learners that took the NEBOSH General Certificate Open Book Examination in October 2020 passed.
Contact:
If you would like further information on this course please use the dropdown above to navigate the course details or contact one of our NEBOSH course advisors:
Email: nebosh@actassociates.co.uk
Phone: 01384 447915
Alternative learning routes
Classroom Course, , Blended, In-House
This course has been designed for those that hold responsibilities for fire safety within their workplace, including health and safety managers, facilities managers, and health and safety representatives.
If you are a health and safety professional, this is an ideal qualification for gaining specialist fire safety knowledge that can be applied to organisations worldwide.
Requirements:
No previous knowledge of fire safety is required for this course.
This course is designed to be applicable internationally and requires an International English Language Testing System score of 6.0 or higher.
You can find out more about the requirements for attending an online course via video conferencing software in this PDF.
The course is taught over 5 days and is based on a recommended 28 hours of tuition.
Element 1: Managing fire safety
Element 2; Principles of fire and explosion
Element 3: Fuel, oxygen and ignition sources and control measures
Element 4: Fire protection of buildings
Element 5: Safety of people in the event of fire
Element 6: Fire safety risk assessment
NEBOSH have indicated that the recommended private study time is around 20 hours of further reading, consolidation of learning and revision.
Assessment:
This course has two separate assessments:
– An Open book examination (OBE)
The exam unit FSC1 is completed online over the course of 24 hours. The OBE exam will assess how the individual can apply their knowledge of fire safety to a scenario. Being an open book exam, you are able to use your course notes, revision materials and the internet to research during the assessment.
The exam should take between 5 and 9 hours to complete over the course of the 24-hour period.
– A work-based risk assessment
The work-based risk assessment FSC2 is completed in person at a suitable premises that you have permission to risk assess (whether your own workplace or other). The practical risk assessment will assess your understanding of how to apply the knowledge gained within the course to a real-life workplace.
The risk assessment should take around 4 hours to complete.
Virtual Fire Course
//php //if(!empty($timings = $block['timings'])) : ?>
FSC1 & FSC2
21-25th March
6th April
Select Course