NEBOSH National Diploma – Virtual Classroom
The NEBOSH National Diploma for Occupational Health and Safety Management Professionals is a degree level qualification in occupational health and safety, accredited by the National Examination Board in Occupational Safety and Health (NEBOSH).
This course is taught by one of ACT's expert NEBOSH tutors via live video conferencing. This provides an excellent opportunity to learn high level health and safety management, without the need for travel or booking accommodation.
The new NEBOSH Diploma specification perfectly complements remote learning, as all the assessments are completed online. This means that you can develop your career by undertaking a Diploma in health and safety, without any travel or hassle.
Why choose ACT for your NEBOSH Diploma?
ACT have been delivering NEBOSH training since we opened in 1991, and our training has helped learners across the UK and throughout the world to develop their understanding of health and safety, and progress in their careers.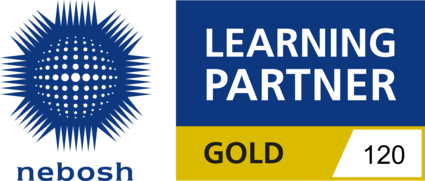 We are a Gold Standard NEBOSH Learning Partner as part of NEBOSH's quality assurance programme. This recognises that ACT 'greatly exceeds' NEBOSH's expectations on:
Providing an engaging and encouraging learning environment
Providing up-to-date and informative materials
Utilising qualified, knowledgeable, competent and engaging tutors
Providing feedback, progress and support
Ensuring learners understand what they can expect from us
Reviewing our feedback and taking action as necessary
Our training includes a high-quality RMS Publishing study book for each of the elements of the syllabus, delivered to your chosen address.
Course Content
The NEBOSH National Diploma for Occupational Health and Safety Professionals is split into 3 units.
Unit ND1: Know – workplace health and safety principles
This unit covers UK legislation, the principles of good health and safety management, and content such as health and safety management systems, contributing to legal actions, managing contractors and supply chains, and much more.
Unit ND2: Do – controlling workplace health issues
This unit covers a wide variety of health issues faced by organisations including how to assess, monitor and manage health issues and health risks, and legal duties associated with the issues. It covers key topic such as mental health, violence, lone working, hazardous substances, biological agents, health monitoring, musculoskeletal issues and much more.
Unit ND3: Do – controlling workplace safety issues
This unit covers common workplace safety issues, hazard identification, assessment control, and legal duties. It covers key topics such as working environment, confined spaces, fire and explosion, work equipment, machinery, electricity, transport and driving, and much more.
Assessments
NEBOSH Diploma assessments are completed online over a period of 20 – 30 working days. The content covered in each assessment is reflective of what's learnt in the unit.
Unit ND1: Assignment – Simulations, work-based activities, reflective tasks and a research project.
Unit ND2: Work related case study, open book assessment paper
Unit ND3: Work related case study, open book assessment paper
More information
The NEBOSH National Diploma is a high-level qualification. If you're interested in finding out more about this course, we have course advisors on hand to discuss your needs and the suitability of this course.
Just give us a call on 01384 447915 between 08:30 – 17:00 Mon – Thur, 08:30 – 16:00 Fridays and have a chat with our course advisors or drop us an email to nebosh@actassociates.co.uk.
What's next after the NEBOSH Diploma?
Upon successful completion of this course, you can use the post nominals DipNEBOSH and attend the annual NEBOSH graduation ceremony.
The NEBOSH Diploma is full or partial entry requirement for many Master's level qualifications on OH&S.
The NEBOSH Diploma meets the qualification requirement for Graduate level membership of IOSH.
International learners:
As of the 31st of August 2022, IOSH will no longer acknowledge this course as meeting the qualification requirements of 'GradIOSH' membership if the course has been completed outside of the UK.
You can read the reasons for this in this statement from NEBOSH.
Diploma Virtual Classroom Course
//php //if(!empty($timings = $block['timings'])) : ?>
ND1 Study Period 1
07 - 11 November 2022
ND1 Study Period 2
28 November - 02 December 2022
ND2 Study Period 1
04 - 08 September 2023
ND2 Study Period 2
09 - 13 October 2023
ND3 Study Period 1
22 - 26 April 2024
ND3 Study Period 2
13 - 17 May 2024
NEBOSH Diploma Enrolment fee
First class guidance, support and course content!
Barry Leech, 14/04/2022
I would like to thank ACT for guiding me through firstly my General Certificate followed by National Diploma. The support throughout all the training has been 1st class, excellent delivery of the course and technical course content, but above all the knowledge and commitment of all ACT staff is first class and I wouldn't hesitate in recommending ACT as 1st choice training provider.
Select Course