NEBOSH National Diploma E-learning (2015 Specification)
NEBOSH have released a new specification for the NEBOSH National Diploma. ACT will be looking to deliver the new specification in 2022. If you are already enrolled on the 2015 specification, or are looking to start your diploma now, the final assessment dates for this specification are:
Unit A, B, C: July 2026
Unit DNI: May 2026
This means that you will have until the above dates in order to complete your NEBOSH Diploma qualification.
If you are looking to start your NEBOSH National Diploma this year with the 2015 specification, you are still able to do so. Please get in touch with a member of our staff for more information:
NEBOSH@actassociates.co.uk
Please be aware that NEBOSH have stated that you will be unable to transfer enrolment or completed units onto the new specification if you are already enrolled on the 2015 Specification.
The final assessment dates may be brought forward if the accreditation and certification end dates of the NEBOSH Diploma 2015 certification are adjusted once the Scottish Qualifications Authority have approved the applications for the new Diplomas.
---
The NEBOSH National Diploma is the UK's top NEBOSH health and safety qualification. It is an ideal qualification for those seeking a successful career in health and safety. As such, it is held by over 18,000 people worldwide. This qualification provides an excellent understanding of a wide range of occupational safety and health risks, while also developing the essential practical skills that a health and safety professional requires.
NEBOSH recommend that those looking to take this course have already completed a NEBOSH General Certificate or equivalent, and we highly recommend that you contact one of our NEBOSH course advisors to find out more about this course:
Telephone: 01384 447915
Email: nebosh@actassociates.co.uk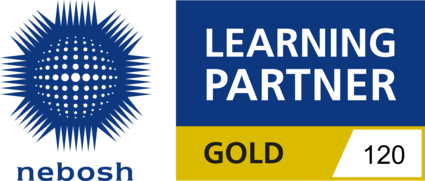 Why choose our e-learning?
ACT are a Gold standard NEBOSH learning partner, our e-learning contains thorough and up-to-date coverage of the syllabus and provides excellent exam preparation.
E-Learning is a great learning method for individuals who are looking to develop their knowledge and skills while managing other aspects of their life such as a busy work schedule. Learning online works best when you are able to self-motivate, and attribute time to work through the course materials. Whether you study for a few hours here or there, or have time for full days of study, you can access the course materials 24/7 and work to your own pace.
The NEBOSH Diploma e-learning can be purchased as a full course covering all units. The full course license is valid for 3 years from the date of purchase. However, if you prefer you can purchase the units individually. Individual unit licences are valid for 1 year from the date of purchase.
All ACT e-learning courses include tutor support, technical support, and all of the course materials that you will need in order to complete your course.
All units of this NEBOSH course must be completed within 5 years to achieve the full National Diploma in Occupational Health & Safety.
ACT offer optional additional support to all our students:
Get in touch
If you have any questions about this e-learning course you can email our NEBOSH course advisors directly using the button below.
Click Here
The NEBOSH Diploma is a highly recognised qualification, it is considered one route towards graduate IOSH membership and subsequently Chartered Member IOSH status (CMIOSH). A number of universities offer MSc programs that accept NEBOSH Diplomas as a full or partial entry requirement.
The Diploma is ideally undertaken by those working in the industry of health and safety, or with an understanding of health and safety. NEBOSH strongly recommends that students have attained the NEBOSH General Certificate, National Construction Certificate or equivalent before undertaking the NEBOSH Diploma in Occupational Health & Safety.
It is possible to complete the course without prior knowledge of health and safety. However this is not recommended as the NEBOSH Diploma is equivalent level to an honours degree. To find out more about your suitability for this course please get in touch with one of our advisors.
E-learning:
E-Learning is a great way to study in your own time, at your own pace, due to the flexibility of being able to access materials online as opposed to having to attend scheduled course dates. Learning online is dependent on your own motivation to work through the course, so if you have successfully completed self-directed study education previously, you are likely to get on well with E-Learning as a whole.
If you're not sure that e-learning will be suitable for you, please contact one of our course advisors who can give you advice and guidance on the online course and our other methods of learning such as Classroom and Blended learning.
The NEBOSH National Diploma in Occupational Health and Safety is split into four units, each unit is assessed separately, and covers a different key area of health and safety.
Unit A: Managing health and safety
Unit B: Hazardous substances and agents
Unit C: Workplace and work equipment safety
Unit DNI: Application of health and safety management is designed to be a practical application of the knowledge and understanding gained from studying units A, B and C.
NEBOSH recommends a programme of study based around a minimum of 500 hours.
The breakdown of syllabus units for this course can be read in full via this PDF.
The National Diploma qualification is divided into four separately assessed units. Units A, B and C are each 3 hour written examinations taken at our registered NEBOSH examination centre. NEBOSH Diploma exams are held twice per annum at our venue in the West Midlands.
Unit DNI Application of health and safety management is designed to be a practical application of the knowledge and understanding gained from studying units A, B and C. The aim of the DNI assessment is for candidates to carry out a review of the health and safety arrangements in a workplace, then produce a justifiable and proportionate report including recommendations for improving health and safety performance. This report should be approximately 8000 to 12000 words.
If you would like any further information on NEBOSH Diploma examinations please contact our NEBOSH advisors:
NEBOSH Diploma Enrolment fee
Select Course