NEBOSH National Construction Certificate E-learning (2014 Specification)
This e-learning course is for the NEBOSH Construction Certificate 2014 specification which includes the Open Book Exam, in person Invigilated Exam and Risk Assessment units.
The NEBOSH National Certificate in Construction Health and Safety is a qualification that is held by over 20,000 people. This firmly establishes it as a great health and safety qualification for those already working in the construction industry or those looking to start a new career. This e-learning course has been designed to cover important topics such as identifying, assessing and controlling a wide range of construction workplace hazards. The course covers the main legal requirements for health and safety in the UK and encourages an active approach to managing risks.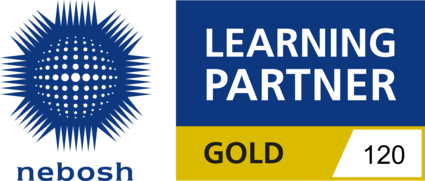 Why choose NEBOSH E-learning?
ACT are proud to be a Gold Standard NEBOSH course provider, our e-learning is designed to be user friendly and includes:
Flexible – One of the best things about learning online is the ability to study at a time that is convenient for you and that will suit your needs. . With our easy to use online platform you can simply click resume and you are right back where you left off. Our E-learning can be accessed 24/7 from anywhere in the world with an internet connection.
Informative – Our E-learning covers all of the modules of the construction course syllabus NG1, NCC1 and NCC2. This means that you have all of the knowledge and information that you need for your assessments.
Cost Effective – E-learning is a great alternative to a classroom course, you get all of the course content without the need to travel or take time off work. The qualification achieved is the same regardless of your chosen learning method.
Expert Tutors – The materials in this course have been collated and created by our expert Tutors who have been delivering NEBOSH courses to our students for over 28 years.
Support – ACT offer e-learning students additional support in the way of accompanying study books or optional tutorial days which can be purchased either along with your course licence or closer to your exam dates if you wish. All of our NEBOSH e-learning courses come with expert tutor support and technical support.
If you need to complete all Units, the e-learning course license is valid and accessible for 12 months from the date we release this to you. The full course typically takes between 160 and 170 hours of study to complete.
For the 'fast-track' course the course licence is valid for 6 months.
Important:
NEBOSH have now released a new specification for the Construction Certificate as of Monday the 15th of March 2021. We are currently working on a new version of our e-learning product to match the new specification, however this product is not ready yet.
You can still register and study the old specification with our centre, and achieve a NEBOSH Construction Certificate qualification, but you must be aware that these learning materials are intended for the 2014 specification that includes the Open Book Exam unit NG1, In-person Invigilated Exam unit NCC1 and Risk Assessment unit NCC2.
Units achieved for the 2014 specification are not transferable to the new 2019 specification. (NGC1, NG1, NCC1, NCC2)
If you are already registered for the 2014 specification you are able to continue and complete your qualification until the 22nd of June 2023.
If you are already registered for a construction certificate unit assessment you will be unable to transfer onto the new specification.
Final registration for the 2014 specification is December 31st 2021
Last assessment date for the November 2014 construction certificate specification: 21st July 2023
Start your free trial!
Use the button below to register for a free trial for this e-learning product.
Click Here
NEBOSH National Certificate in Construction Health and Safety is an excellent qualification for those who are already working within the construction sectors, or for those that are looking to develop their knowledge and skills within this field.
Whether you're a manager, supervisor, or general worker, this NEBOSH National Certificate in Construction Health and Safety course will provide you with the knowledge and skills to identify and implement good health and safety practices within your organisation.
Learning online is much more flexible than taking a classroom course. There is no travel involved, with the exception of the NCC1 exam, and you don't need to take time off work in order to attend study periods. This is a great option for those that have the motivation and opportunity to learn in their own time.
If you have already completed the NEBOSH General Certificate, NG1 or NGC1 Unit, within the last 5 years you may be able to benefit from the 'fast-track' version of this course. Please get in touch with our NEBOSH course advisors in order to find out more about the 'fast-track' option.
Phone: 01384 447915
Email: nebosh@actassociates.co.uk
The NEBOSH National Construction Certificate covers the main legal requirements for construction health and safety in the UK, identification and control of construction workplace hazards, and the practical application of this knowledge. This is reflected in the three units that comprise the qualification.
Unit NG1 – Management of Health & Safety
Element 1: Why we should manage workplace health and safety
Element 2: How health and safety management systems work and what they look like
Element 3: Managing risk – understanding people and processes
Element 4: Health and safety monitoring and measuring
Unit NCC1 – Managing and controlling hazards in construction activities
Element 1: Construction law and management
Element 2: Construction site – hazards and risk control
Element 3: Vehicle and plant movement – hazards and risk control
Element 4: Musculoskeletal hazards and risk control
Element 5: Work equipment – hazards and risk control
Element 6: Electrical safety
Element 7: Fire safety
Element 8: Chemical and biological health – hazards and risk control
Element 9: Physical and psychological health – hazards and risk control
Element 10: Working at height – hazards and risk control
Element 11: Excavation work and confined spaces – hazards and risk control
Element 12: Demolition and deconstruction – hazards and risk control
Unit NCC2 – Construction health & safety practical application
A construction workplace health and safety inspection including findings and a report to management with possible improvements.
Exams do not necessarily need to be purchased at the same time as your course licence, it is your choice. These can be purchased when ready to sit.
However, please be aware that the last possible assessment date for this qualification's 2014 specification is the 21st of July 2023. You must have successfully completed your construction units prior to this date to obtain a NEBOSH Construction Certificate.
The qualification is divided into three separately assessed units.
Unit NGC1 is completed fully online as an Open Book Exam (OBE). (For further information on the Open Book Exam please see this pdf.)
Unit NCC1 is taken in person at an assessment centre, we offer dates for these exams 4 times a year, at 4 venues across the UK.
Unit NCC2 is a practical application of your knowledge in the form of a workplace inspection and report.
All three units must be completed before the 21st of July 2023 to achieve the full NEBOSH National Certificate in Construction Health and Safety.
For more information on the assessments please contact one of our NEBOSH course advisors:
Email: central.admin@actassociates.co.uk
Phone: 01384 447915

Select Course