NEBOSH HSE Introduction to Incident Investigation Virtual Course
ACT are proud to be a Gold Standard NEBOSH Learning Partner.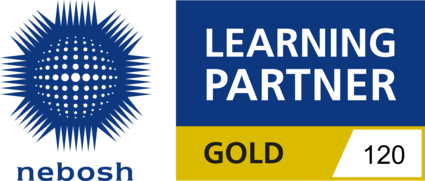 The National Examination Board in Occupational Safety and Health (NEBOSH) and the Health and Safety Executive (HSE) have joined forces to develop this one day qualification to show how non-complex incidents can be investigated effectively.
This one day course is taught via video conferencing software, Zoom. This is an equivalent course to our classroom learning options that provide high quality, tutor led teaching via a convenient and easy to use online platform.
Incident investigation can help you to identify factors that contributed to the incident occurring this can help you to get to the root cause of any problems within your organisation before they lead to incidents becoming more serious accidents. Once you have completed an investigation you will be equipped to make improvements to your health and safety practices within your organisation which can work towards preventing similar incidents from occurring.
The course covers important topics such as:
Why we should investigate incidents
How to undertake an investigation
The factors that can contribute towards accidents and incidents
Good interview and investigation techniques
Introduction to Incident Investigation
Individuals:
Typically, incident investigation is conducted by managers, supervisors, health and safety professionals and union representatives. However, this course is suitable for anyone who may need to conduct investigations, or be part of an incident investigation team within their organisation. By attending this course it will enable you to independently investigate simple incidents, effectively conduct witness interviews, produce an action plan to prevent the recurrence of an incident and contribute towards team investigations for large scale incidents.
Employers:
Investigating incidents, accidents and near misses is an effective way to reduce the likelihood of further injuries occurring in the workplace. . This course will enable your organisation to have trained staff on hand to identify issues, and implement a plan of action to prevent recurrence. In larger organisations this can enable the sharing of near misses, and corrective actions across similar sites reducing accidents.
Employers from large or small organisations who are looking to put staff onto this course will also gain a number of benefits from the skills that their employees will learn, including:
Driving down repeat incidents by learning lessons from investigating causes.
Confidence that your organisation has an educated approach to the investigation of incidents.
A positive impact to safety culture by encouraging a proactive approach to incident investigation.
An approach to incident investigation that reflects best practice.
Employees educated in a qualification created by both NEBOSH and HSE.
Requirements:
This course requires a suitable standard of English language.
There are no qualification requirements for this course, but to get the most out of it you should already have a basic understanding of important health and safety issues. To find out more about whether this course is suitable for you, please contact one of our NEBOSH course advisors:
Telephone:01384 447915
Email:nebosh@actassociates.co.uk
This one day course covers the following topics:
Module 1: Moral, legal and financial arguments for investigations
Module 2: Human and organisational factors
Module 3: Investigating accidents and incidents
Module 4: Positive strategies and barriers to successful interviews
Module 5: Advanced incident investigation techniques
The taught hours of this course follow the syllabus closely in order to ensure that learners are fully equipped to investigate incidents.
The syllabus for this course has been developed collaboratively by NEBOSH and the United Kingdom's Health and Safety Executive (HSE).
The course is assessed at the end of the day with a practical assessment.
You will be provided with a pack of evidence and videos of 3 witness interviews. The assessment requires you to review the evidence, evaluate each of the interview scenarios and then produce an action plan that will help to prevent the recurrence of an incident.
The assessment is a great way to reaffirm the knowledge that you have learned during the day, and shows you how to apply that knowledge to real life situations.
You will receive your NEBOSH HSE introduction to investigation results within 24 working days of sitting the assessments. Once you have achieved a pass your Introduction to Incident Investigation qualification a parchment will be issued. This is normally within 40 working days of the confirmation of your results.
Select Course