NEBOSH Environmental Awareness at Work Award
ACT are proud to be a Gold Standard NEBOSH Learning Partner.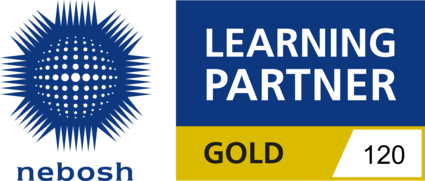 Outline:
This environmental awareness course has been designed to develop understanding of a wide range of environmental issues that affect modern organisations, and the global environment.
It is an excellent course for any individual or organisation that is looking to improve the environmental performance of their workplace, and is suitable for organisations who are looking to provide awareness environmental training as part of the introduction of an environmental management system such as ISO 14001.
Designed for:
Employees of all levels can benefit from the environmental awareness award as an introduction to environmental issues that are present in the workplace. As an introductory qualification it is ideal for anyone who has no prior knowledge of environmental impacts and risk control.
---
The qualification also provides a good basis of knowledge on which to build a
NEBOSH Certificate in Environmental Management
.
---
Course content:
The course covers the following topics:
Environmental foundations
Pollution and sustainability
Environmental management systems
Environmental noise
Waste management
Dealing with environmental emergencies
Assessment:
This course is assessed with a 30 minute multiple choice examination at the end of the day.
Contact:
For more information on this course, please get in touch with our NEBOSH course advisors:
nebosh@actassociates.co.uk
01384 447915
Available Learning Routes
Classroom Course, In-House
Additional NEBOSH fee information:
Please note that any bookings taken after the NEBOSH registration deadline date* will be subject to an 'on the day' NEBOSH fee @ £50.00 (VAT exempt). This is in addition to the normal course and NEBOSH fees.
*The NEBOSH deadline for registration for this course is 15 working days before the course date.
I was able to take so much away...
Denise Broome, 23/11/2020
[Virtual Environmental Awareness Course] I thoroughly enjoyed the course and learnt so much. I thought the course was pitched just right and covered exactly what I need to know within a well balanced timeframe of 1 day. I was able to take so much away and it's given me a lot to think about as an individual and for my role. It makes business sense to do the right thing for our planet and know that everything we do has an impact on it.
Select Course