NEBOSH Construction Certificate Virtual Course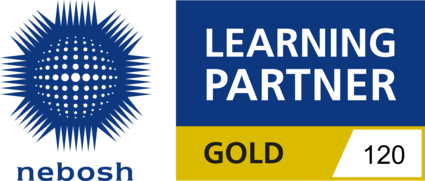 ACT have been delivering our NEBOSH training courses since 1991 and we are proud to be a NEBOSH Gold Learning Partner.
The NEBOSH Health and Safety Management for Construction is the latest specification for the NEBOSH construction certificate, a leading health and safety qualification in the UK. The new course provides learners with the knowledge they need in order to identify, evaluate, and control a wide range of workplace hazards that are relevant to the construction industry. The course covers the main legal requirements for health and safety in the UK, and has been strongly aligned with the Construction (Design and Management) Regulations 2015.
This course is delivered via an interactive, tutor-led virtual classroom setting that uses video conferencing software. It is taught over a series of study periods that have been spaced out to break this 10-day course into smaller chunks.
If you haven't used video conferencing software before there's no need to worry, over 91% of our students who have attended a virtual classroom course with us recently said they found the software easy to use.
The online sessions are led by one of our experienced tutors and taught in the same way as our classroom courses. The course includes discussions, questions and answers, opportunities to work through problems with your peers, and exercises that can be submitted to your tutor to mark and provide feedback.
Exam Tutorial sessions can be purchased (£159.00 + VAT) as an optional extra for those that would like additional support before sitting their exam.
CSCS:
The Construction Skills Certification Scheme has formally recognised the NEBOSH Health & Safety Management for Construction (UK) qualification as suitable for it's Academically Qualified Person (AQP) card.
10 days virtual classroom + optional exam tutorial
Alternative Learning Routes
Managing construction safely
This qualification ideal for workers, supervisors, managers and health and safety professionals that work in the construction sector and need to develop a robust understanding of construction health and safety.
NEBOSH qualifications are widely recognised within the construction and health and safety sectors, and this qualification can be an ideal first step for any individual looking to pursue a career in construction, or to develop valuable skills in construction risk management.
Requirements:
There are no prior qualification requirements for this course.
An English language standard of ILETS 6.0 is required for this course.
The NEBOSH Health and Safety Management for Construction has been designed to reflect the needs of modern construction-based workplaces. The course has been aligned with Construction (Design and Management) Regulations 2015, and covers health and safety management and the identification and control of common construction hazards.
Unit NC1 – Managing construction safely

Element 1: The foundations of construction health and safety management
Element 2: Improving health and safety culture and assessing risk
Element 3: Managing change and procedures
Element 4: Excavation
Element 5: Demolition
Element 6: Mobile plant and vehicles
Element 7: Working at height
Element 8: Musculoskeletal health and load handling
Element 9: Work equipment
Element 10: Electricity
Element 11: Fire
Element 12: Chemical and biological agents
Element 13: Physical and psychological health
NEBOSH recommend that learners undertake 40 hours of personal self-directed study in addition to the taught hours of the course.
This course is assessed with an Open Book Examination for the NC1 unit. Completed over a 48-hour assessment window, learners are encouraged to plan, research and answer each question with reference to their course notes, additional reading, relevant text book(s), and using the internet (such as the HSE website, or UK Government regulations).
The open book exam centres around a fictional construction site scenario, which learners will have to apply their knowledge and understanding to in order to answer the exam questions.
Further information about the Open Book Exam can be found in this PDF.
Virtual Construction Course 4
//php //if(!empty($timings = $block['timings'])) : ?>
NC Study Period 1
3rd - 7th October
31st October
1st November
NC Study Period 2
17th - 21st October
Select Course