Getting started:
If you're looking to get started in health and safety, whether as a career direction or to improve the health and safety of your workplace, the best courses to get you up to speed and working towards best practice are the IOSH Managing Safely and the NEBOSH Safety Simplified.
Learning Options: Classroom, E-Learning, In-House
Learning Options: Classroom, In-House
Assessment: Multiple Choice Question Paper and Risk Assessment
Assessment: Multi-format Exam and Risk Assessment
Dates Available: January 28th-30th, March 9th-11th
Dates Available: January 13th-15th, March 23rd-25th, June 15th-17th
IOSH Managing Safely
IOSH Managing Safely is a qualification that has been helping managers and workers to develop their skills in health and safety for over 25 years. Managing Safely is designed, accredited and quality assured by the Institute of Occupational Safety and Health (IOSH), who are a chartered body and membership organisation for health and safety professionals.
The units in Managing Safely have been developed over the years to best reflect the modern workplace – they use case studies that are relatable and provide facts and information that have practical application to your own workplace.
Module 1 – Introducing Managing Safely – Knowing the legal, moral and financial reasons for managing safely can help you to justify why health and safety is an important aspect of daily working life.
Module 2 – Assessing Risks – This module covers the identification of hazards, how risk assessments work and definitions relating to risks.
Module 3 – Controlling Risks – This module covers the methods of risk control, and how risk can be affected by human behavior.
Module 4 – Understanding Your Responsibilities – Knowing what you are responsible for with regards to health and safety is a big step in the right direction, once you have identified and understood your responsibilities you can work towards improving how you manage the health and safety surrounding them.
Module 5 – Understanding Hazards – A great way of working towards ensuring a safe workplace is knowing how to identify hazards. Hazards can appear, develop or change over time, so knowing how to identify them is crucial.
Module 6 – Investigating Incidents – Learning how to investigate incidents is a great way to prevent that incident from reoccurring in the future.
Module 7 – Measuring Performance – Once you have implemented new systems and processes to make your workplace safer, an important aspect of maintaining this improvement is measuring performance.
Assessment:
To successfully achieve an IOSH Managing Safely qualification you need to complete a 45 minute multiple choice examination, and a risk assessment project to a passing grade.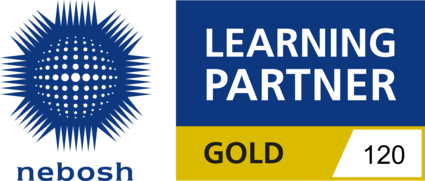 NEBOSH Safety Simplified
The National Examination Board in Occupational Safety and Health (NEBOSH)'s newest entry level qualification in health and safety is  Safety Simplified. Safety Simplified has been designed to be approachable even with no experience in the field of health and safety, and has been written in simple English with no jargon.
Element 1 – Making the case for health and safety – Justifying what good health and safety practice can do for a workplace can often be part of the process of implementing health and safety.
Element 2 – Stopping incidents and ill-health before they happen – What actions you can take to preventative manage health and safety.
Element 3 – Stopping incidents from repeating themselves – Once an incident occurs looking at what steps you can take to prevent it from reoccurring is a very important process.
Element 4 – Dealing with common workplace hazards – Tackling the workplace hazards that you will commonly find in organisations is a great way to make a start at operating a preventative system of health and safety.
Element 5 – Keeping an eye on how things are going – Knowing what to look for to maintain a good level of health and safety in your organisation is part of the battle when it comes to keeping standards high and people safe.
Assessment:
The assessments for the NEBOSH Safety Simplified is a multi-format assessment comprised of two units:
Unit SS1: General Health and Safety Awareness, a 30 minute multi-format exam
Unit SS2: General Workplace Risk Assessment, a 1.5 hour practical assessment.

Training with ACT
Whatever course you may decide to take, you can rest assured knowing that you are with a high quality training center, we have been providing IOSH courses for over 25 years, and are a Gold Standard NEBOSH Course provider.
We couldn't be where we are now without our customers, so this January you can use code NY2020 at checkout for 20% off all E-Learning or Classroom courses.
---